Staff, 2022-09-16 14:41:31,
In 2002, South African tech entrepreneur Mark Shuttleworth paid $20 million to travel to space
Shuttleworth created a digital certificate internet business while studying in Cape Town and sold it for over $570 million
We look back at the remarkable achievement the South African made 20 years ago
PAY ATTENTION: Click "See First" under the "Following" tab to see Briefly News on your News Feed!
Mark Shuttleworth became the first South African to go to space in 2002.
The South African billionaire made his money after selling his tech company to US company Verisign for $575 million, reports Techrepublic.com.
Shuttleworth was a space tourist before the term became popularised by British billionaire Richard Branson, SpaceX's Elon Musk and Amazon's Jeff Bezos.
Along with SpaceAdventures, he launched into space in April 2002 and spent 10 days in space. He collected data that was used by scientists at the University of Stellenbosch and University of Cape Town.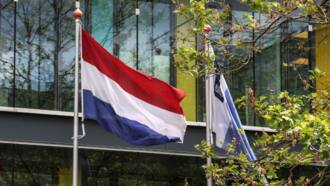 Dutch government set to create apology fund for its involvement in trans-Atlantic slave trade
PAY ATTENTION: Never miss breaking news – join Briefly News' Telegram channel!
Elon Musk Says Almost Anyone Can Afford a R1.5 Million Ticket to Mars, Mzansi Says He's Oblivious to Reality
Briefly News reported that SpaceX CEO Elon Musk has said…
,
To read the original article from briefly.co.za, Click here