, 2022-09-05 02:00:00,
Do you know there is a Taj Mahal in south India? Situated in Bijapur, Karnataka, Gol Gumbaz is one majestic structure which is aptly known as south India's Taj Mahal. The place consists of the remains of Mohammad Adil Shah, who ruled Bijapur between 1627 and 1656.
The interesting tale of Gol Gumbaz

Gol Gumbaz (Round Dome) is counted among the world's biggest free-standing domes and is also one of the grandest tombs to be built in India ever. For those who don't know, Mohammed Adil Shah was just 15 years old when he took over the throne of Bijapur after his father Ibrahim Adil Shah II's death. At a very young age, he got obsessed with death. He was so scared of the fact that his body would be buried in some trivial tomb, he started building a stunning tomb for himself for the world to remember him by.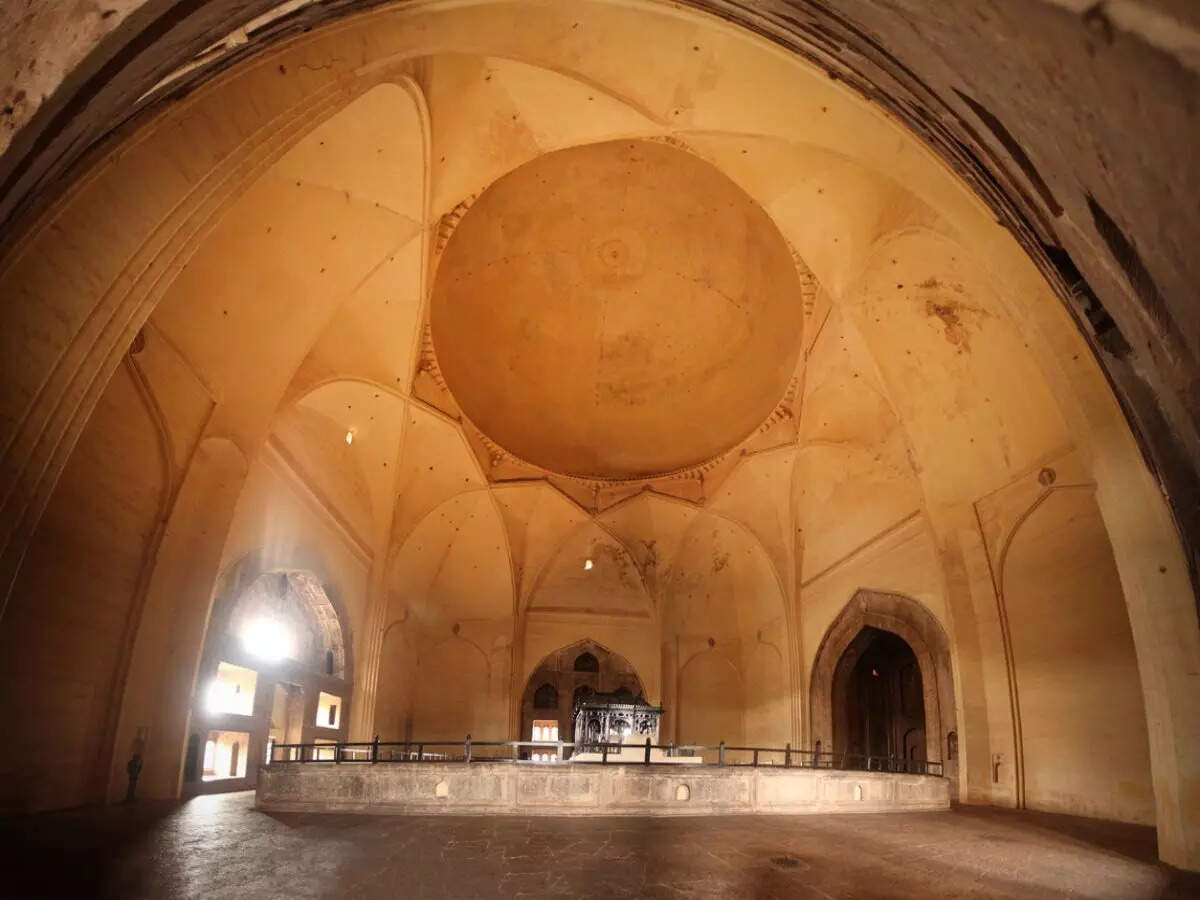 The king wanted to have a grand mausoleum for himself therefore Gol Gumbaz was designed as a huge single chamber structure. The construction of the tomb never stopped and went on throughout his reign. After the Sultan's sudden death in 1656, he mortal remains were buried in the Gol Gumbaz, just like he wanted. Later, the mortal remains of his wives, Taj Jahan Begum and Aroos Bibi, his mistress, his daughter and his grandson were also buried there.
The structure


The tomb features a mammoth cube (measuring 47 m on each side) covered with a hemispherical dome. The interior is simply mind blowing with a huge single chamber wherein on a raised platform there's a…
,
To read the original article from timesofindia.indiatimes.com, Click here