Staff, 2023-01-16 19:41:25,

By EDITH MUTETHYA in Nairobi, Kenya |
China Daily Global |
Updated: 2023-01-17 09:37
From expressways to agricultural exports, initiative spurring growth, improving lives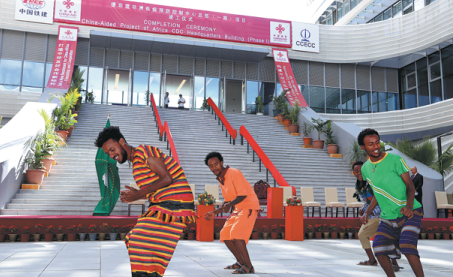 A range of projects under the Belt and Road Initiative — from an electric light-rail line in Nigeria and a pharmaceutical warehouse in Zimbabwe, to an expressway in Kenya and a fruit-export program in Tanzania — are improving people's livelihoods across Africa and helping countries there realize sustainable development.
In Nigeria, the first phase of the Blue Line of the Lagos Rail Mass Transit project, the first electric-powered light rail in West Africa, is expected to greatly reduce traffic congestion in the state of Lagos and make travel much easier.
Completed in December and expected to be commissioned later this month, the 13-km section of the 27-kilometer Blue Line was built by China Civil Engineering Construction Corp. The section consists of five stations and is expected to carry about 250,000 passengers daily when it begins operations.
…
,
To read the original article from news.google.com, Click here
With over 15 years experience, Cyber Ghost VPN is a global leader in digital privacy and security. Used by over 38 million people worldwide, and rated 4.8 out of 5 on Trustpilot by over 13,500+ reviewers.